Ellis Island Band
Klezmer Kapelye
---
<![if !vml]>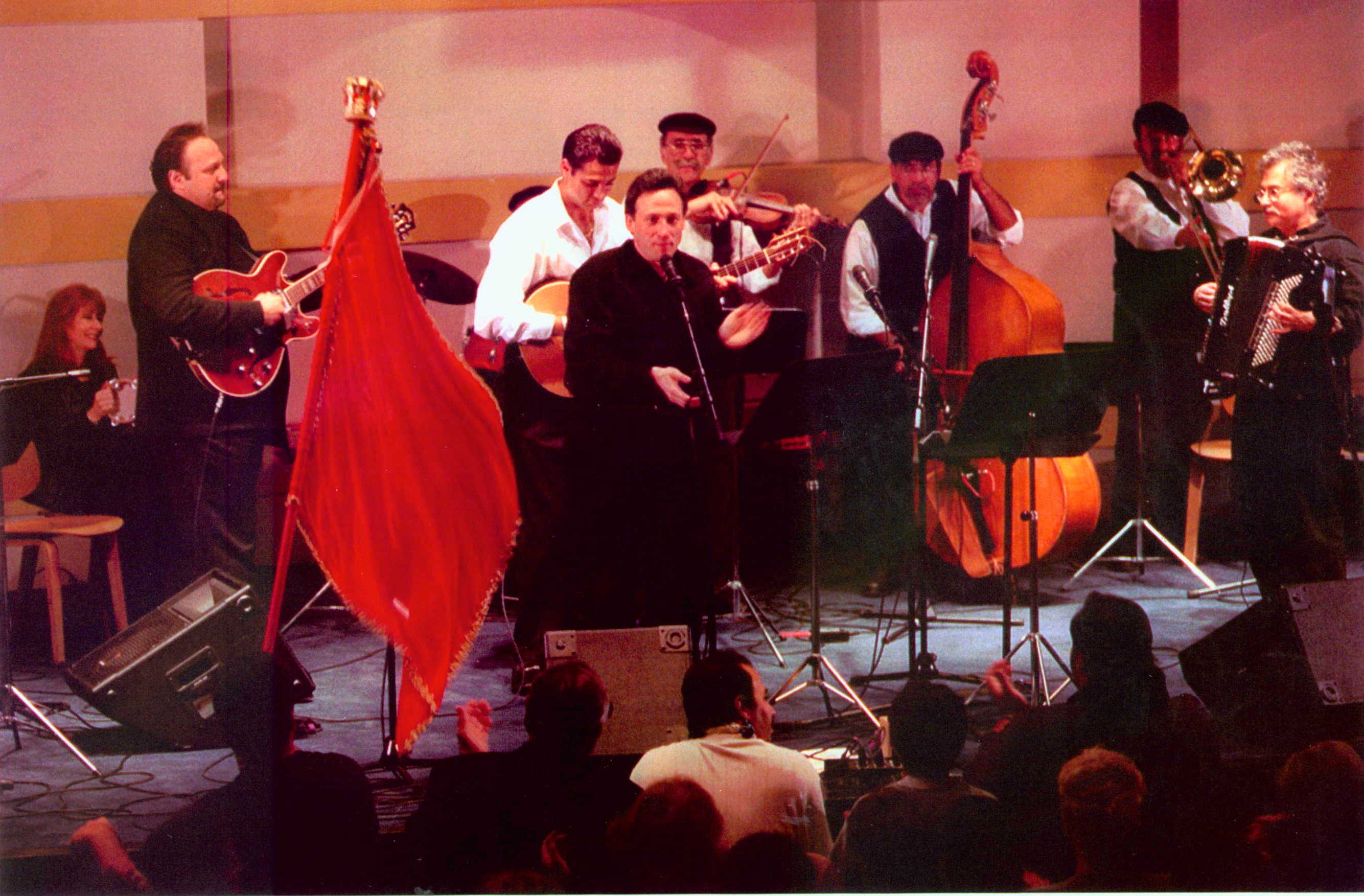 <![endif]>Founded in the 1970's, the Ellis Island Band is Los Angeles' oldest and most internationally renowned klezmer band. Among many international engagements, it has played everywhere from Nashville's Opryland to Poland's Krakow Jewish Festival (with the Klezmatics and Brave Old World), to a film star's storybook wedding in a villa in Umbria, Italy. The EIB has been featured in television and films, including Meyer Lansky's wedding scene in Universal Pictures's Mobster. Ellis Island's John Anson Ford Amphitheater concert for Yiddishkayt L.A. of the "Mexican Revolution, Pancho Villa and the Jews," was a product of extensive historical and musical research. Ellis Island created the concert of "Klex/Mex" with a large Mariachi Band which became a featured segment of the nationwide nightly PBS Jim Lehrer NewsHour. Cross-over play's a favorite of the EIB, particularly with Romani ("Gypsy") bands. Its concert of at L.A.'s Skirball Klez/Rom "Hot Wedding Music" with Romani musicians and singers performing the related wedding music of both ethnicities, was given an excellent review in the Los Angeles Times.
---
Contact
Barry Fisher at bfisher557@aol.com
Tel. (310) 557-1077 Fax (310) 557-0770
1925 Century Park East, Suite 2000
Los Angeles, CA 90067 U.S.A.
Copyright © 2002 - Ellis Island Band
All Rights Reserved
Webmaster: - Ellis Island Band